GPS Position:   North 43.919444  East  05.117222
Spent 4 nights here in Oct and it gets busy particularly at weekends. There are walks along the canal du Carpentras (over the Aquaduct) and all around the area. Great restaurants in the village, competitively priced given the tourists that come during the day. One curious thing to note – the parking attendant raised the barrier every evening around 6pm and lowered it around 8.30am. So if you thought that €3 per STAY was extravagant then like some of our French colleagues you could nip away before 8.30am and pay nothing. The "service point" is not suitable for large MH's as the waste and WC emptying is in between two posts (in front of the toilet block) and the fresh water tap does not have a threaded piece so no pipes will fit on so people filled cans/buckets etc. to get fresh water.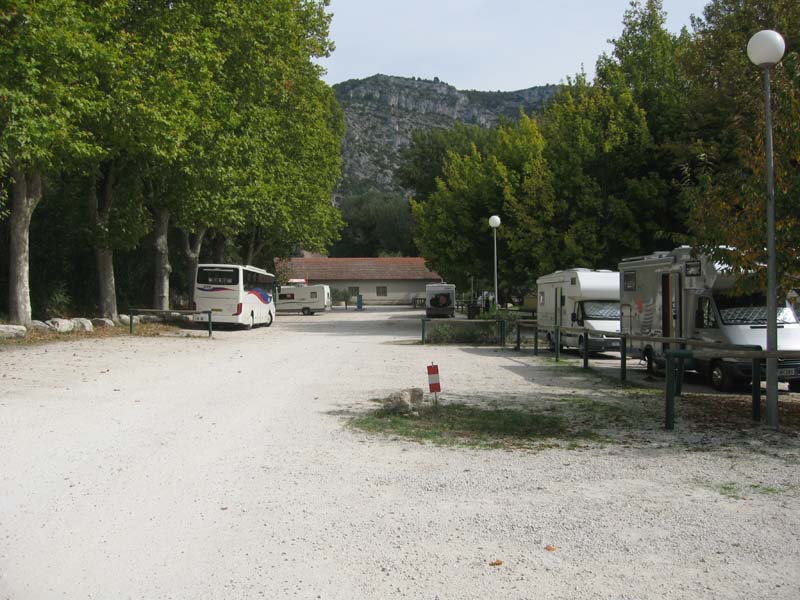 Attractions Nearby:    This is a beautiful area with the source of the fountain, castle,                                                    viaduct and lots of places to see in the area.  A good central location                                          for visiting Gordes, Abbeys, and historic relics.
Cost per 24hrs:            €3 per stay