GPS Position:  North 47.7960615 East 3.57673645
Basically this is a very large car park by the river. Motorhomes and cars are all mixed together.  There are taps for fresh water but no facilities to dump grey or black waste. Water is turned off during the winter season.  It tends to get busy, so arrive late in the day when the car owners tend to go home.  There is a large supermarket just over the bridge, with a fuel station.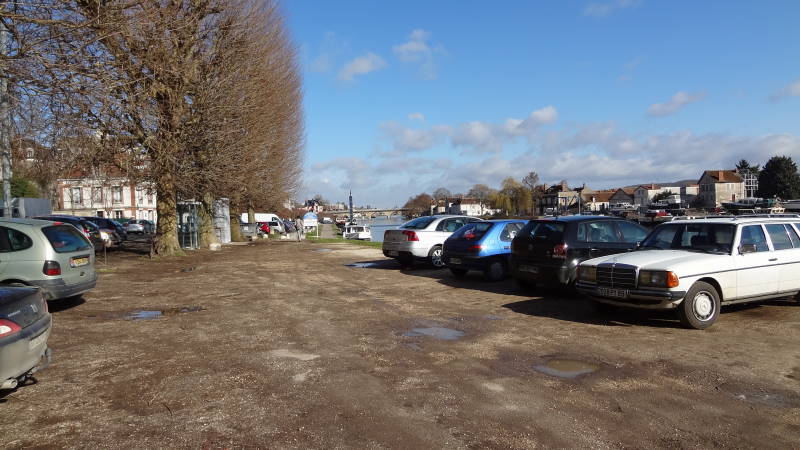 Attractions Nearby:   The town (up hill) has lots to offer if you like old world buildings.  The                                       tourist office offer a map touristique (€1:50) and it takes you to all                                           the places of interest by following the brass diamonds set in the                                                 pavement.
Cost per 24hrs:          Free
Services:                    None