GPS  Position:   North 50.056389  East 01.386667
Purpose built Aire within compound with barrier entrance (CC operated)
€8-60 by credit card for 24 hours which included EHU/water/waste.  Tickets inspected afternoon, evening and early morning.  About 50+ marked spaces.   Most of the site seems to have a very slight gradient and almost all MH's used levelling blocks.  Close Municipal Campsite off the D1915. Well signposted.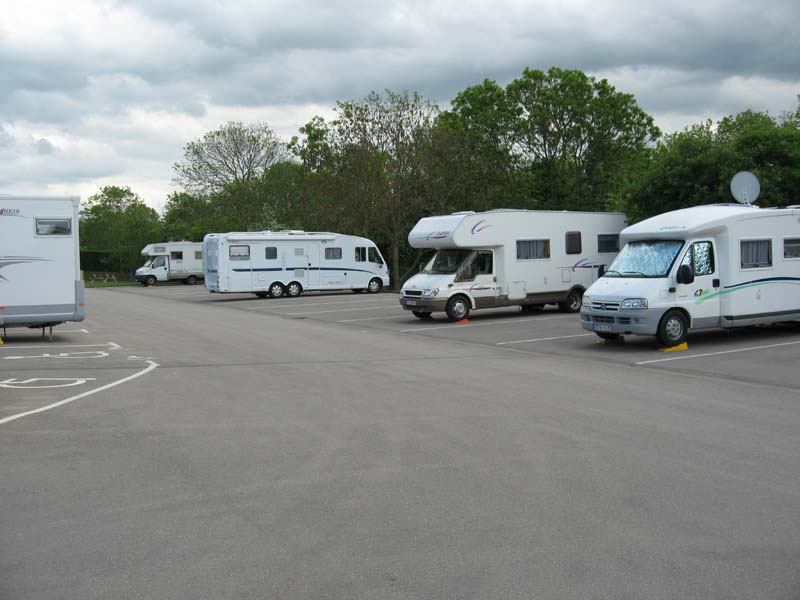 Attractions Nearby:       10 minute walk to Centre Ville.
Long, long chemin side of camp – ideal for a good stroll and dog walking.
There seemed plenty of free carparks in Le Treport for MH parking but no facilities with them.
Cost per 24hrs:     €8.60