GPS Position:  North 31.133210,  West 4.015853
Fabulous spot of wild camping right in the Sahara Desert.  This spot is reached by turning off the N13 and driving some 6+ kms off road guided only by sticks in the ground.  This is not for the feint hearted and be prepared for a 45 minute drive to cover just 6 kms.  There are one or two Auberges in the area that can provide basic restaurant food and have water and WC facilities.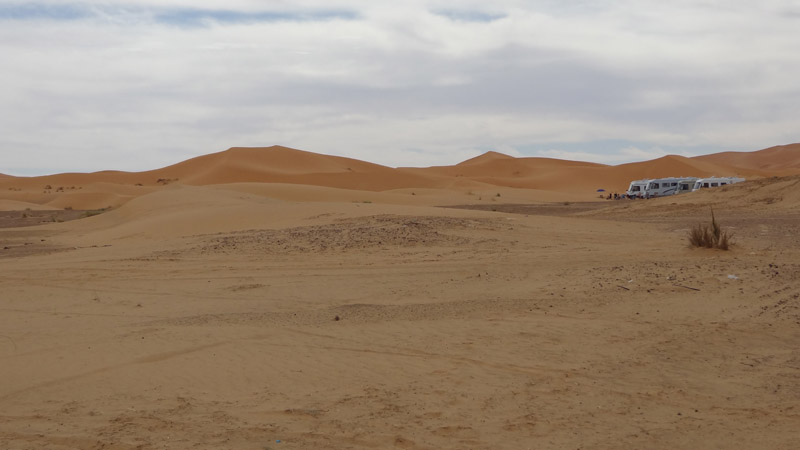 Attractions Nearby:  Sahara Desert at its best with miles of massive sand dunes, brilliant night skies and breathtaking sunrises and sunsets.  Make sure you have plenty of sun cream even in winter.  Camel rides and 4×4 quad bike hire in the area.
Cost per 24hrs:  From €1 per night.  The site invites the camper to "donate whatever they                              think it is worth"