GPS Position:  North 50.965482  East 2.435861
Basic Aire on the outside walls of the town with entrance through wall to allow easy walk into town centre.  Not that well signed (hidden by trees) but if heading off motorway from Calais then exit A25 at the D916 turning just south of town and follow road into town turning right some 20yds before town wall road entrance.  Surface is a hard core type but would be muddy in wet weather with many potholes on access road.  Sports stadium nearby and town has good selection of shops, restaurants etc. and well worth a walk around.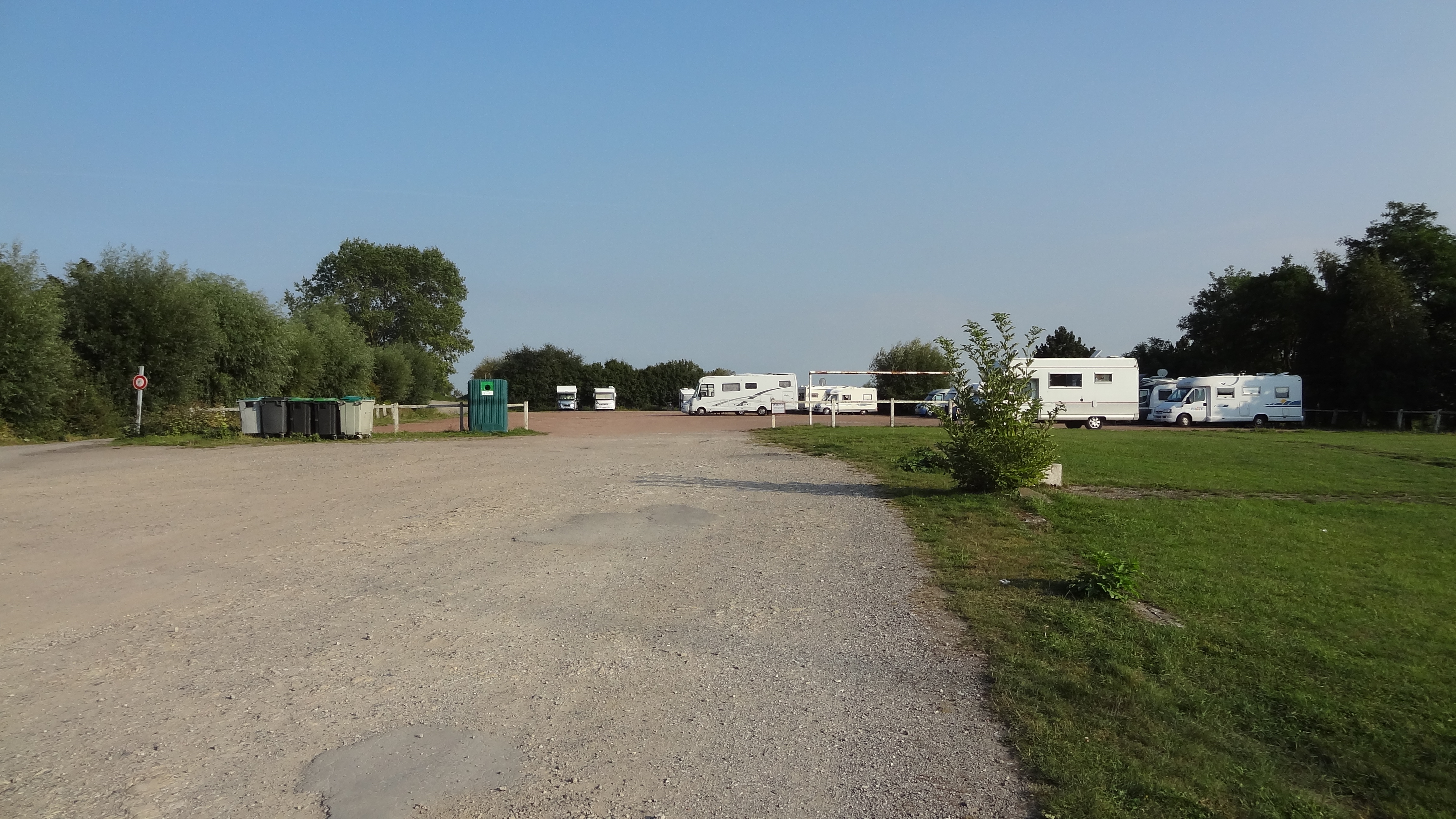 There are no services here other than rubbish bins however it is free and quiet at night with the occasional reassuring visit by the police.
Cost per 24hrs     Free