GPS Position:  North  46.32212666  East  04.753024578
Friendly co-operative where all the small growers bring their grapes.  Not the easiest place to find but well worth it.  There are facilities for taking on water and dumping waste but we could not use it when we were there as they were gathering grapes and the place was hectic – still made us welcome though.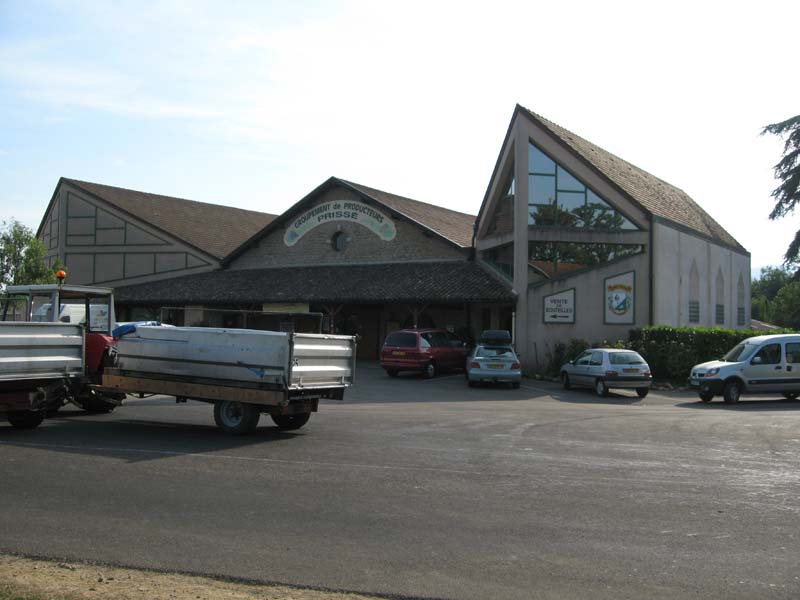 Attractions Nearby:      Good co-operative wine shop with good prices.  The wine juice is                                                good value and very generous with their tasting.  Encourage you to                                          look around and see the wine making process.
Cost per 24hrs:              Free