Moving on – after doing some further investigation I discovered that our Flair could carry 250kgs of payload in the garage and we could fit anything inside that was just over 2mtrs in length.   With a door size of 1.4mtrs x 1.2mtrs that gave us the dimensions of our transportation.  Deeper investigation revealed that there were several quad bikes that would fit inside the garage without overloading the camper.
Enter our next form of transportation – a Kymco MXU 300 RL Quad bike.  To ease the effort in getting it inside the garage we fitted an electric winch with a remote control.  This gave us complete control and allowed us to take our time in safety when loading or unloading the quad.   We had a Border Collie at the time who travelled with us always so a folding cage was added for him and hey presto we were mobile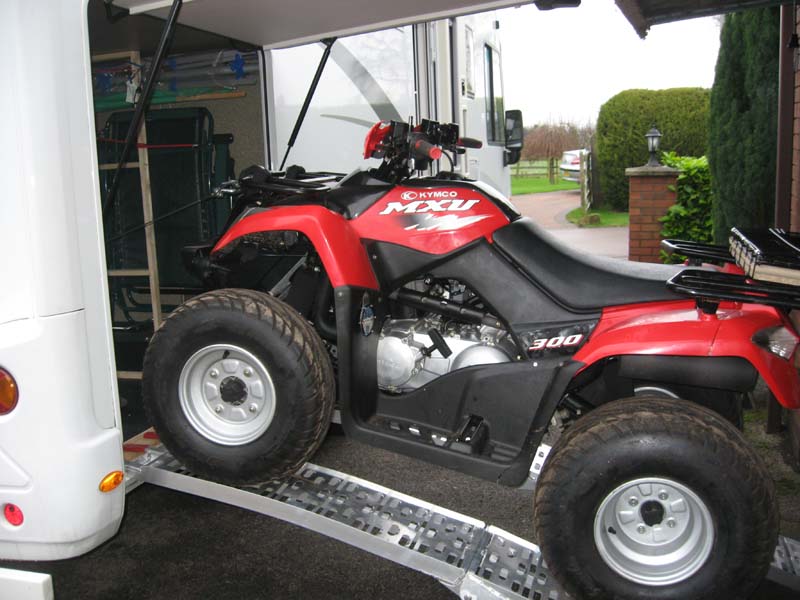 We used the quad for around two years and while it served its purpose we never really went too far afield as its limited performance (top speed 50mph) on main roads made us feel nervous.  We travelled over 800 miles on it so not too bad and our dog Chase really loved it.