GPS Position:  North  48.8346110  West 1.61050558
Excellent position above harbour – we visited here in 2007 and found it very pleasant.  EHU points for only 4 or 5 so connections tended to be doubled or trebled up.  Gets very crowed so arrive early.  Vans pack in very tightly with very little room in between.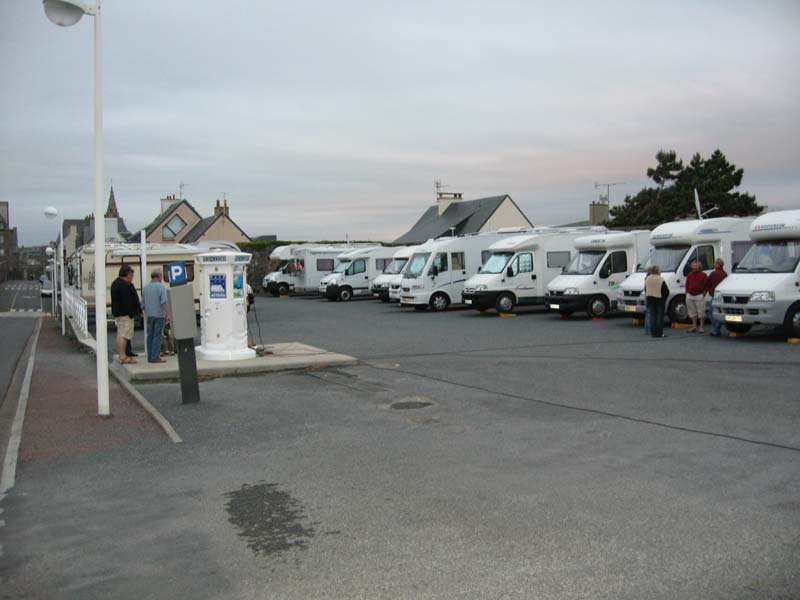 Attractions nearby:      Very pleasant walk into town either by high or low road.  Low road                                           via harbour.  Great views over channel and channel Islands on a                                               good day.
Cost per 24hrs:            Free in 2007 but may be a charge now.