GPS Position:  North North 49.673548, West 1.264225
From the main carpark by the harbour take the road at the rear – Rue des Ecoles after approximately 200 mtrs follow the sign Aire de Camping Car to the right.  Air on left after crossing bridge.  Free in 2014 but no service point.  Room for about 20 plus campers and suitable for large outfits.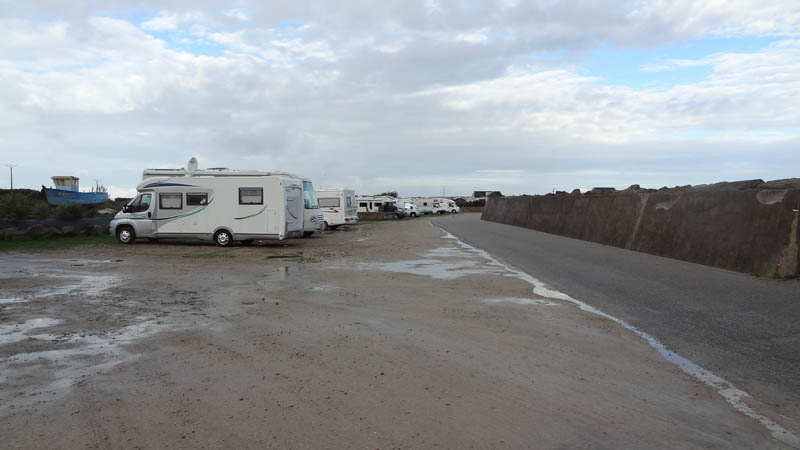 Attractions Nearby:
Barfleur has a lovely harbour and well worth a visit.  Local fishermen sell fresh fish from stalls direct off the boats.  Good restaurants etc.  The TO is at the end of the harbour and can be reached easily direct from the Aire by walking along the sea wall.